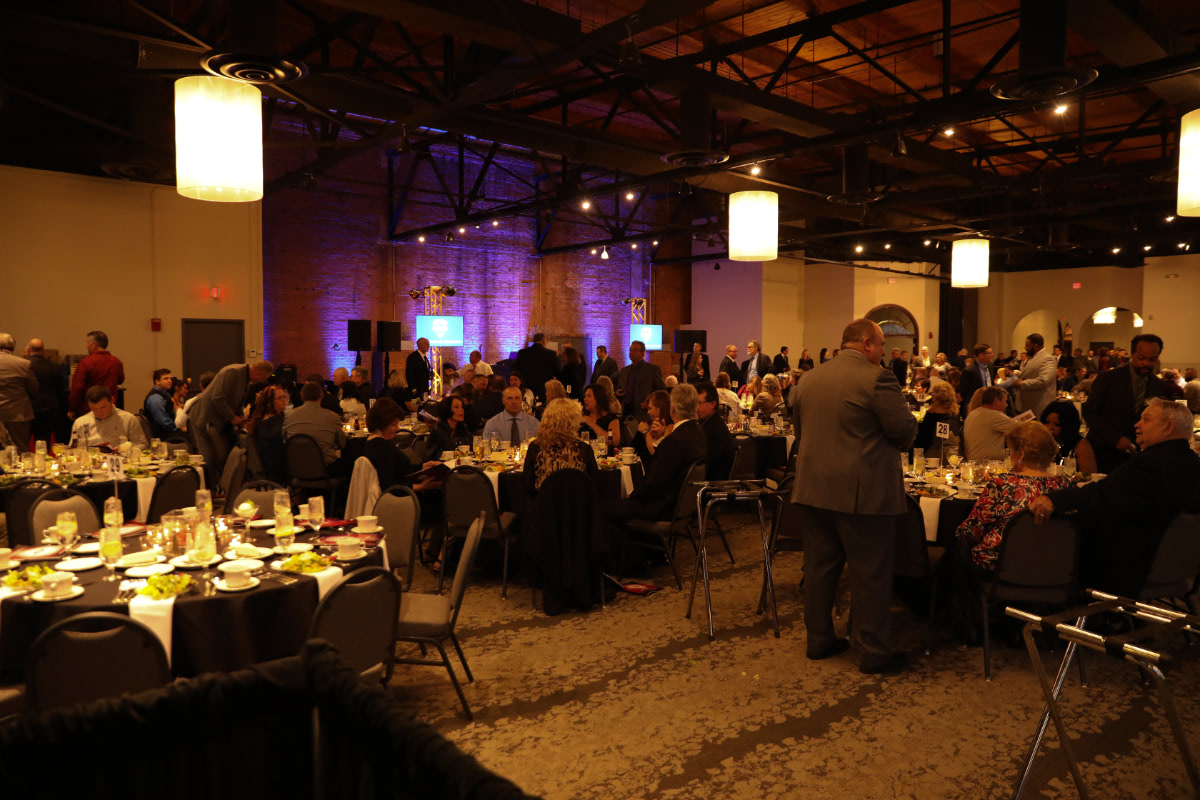 BMA Media Group Union Special Events Team worked with Bricklayers and Allied Craftworkers Local 5 of Cleveland to celebrate their 150th anniversary, making them one of the oldest Bricklayers Unions in the country.
The event was held on March 29, 2019 and attended by over 300 guests at the iconic and historic Powerhouse Entertainment Complex located on the West Bank of the Flats in Cleveland.
The perfect venue for a Union event
The Cleveland Powerhouse Entertainment Complex provided a unique, but fitting venue for the 150th Anniversary Celebration of BAC Local 5. Built in 1882, The Viaduct Power House was the first power plant dedicated to providing electricity to street cars in Cleveland. In the 1980s, Bricklayers and Allied Craftworkers Local 5, along with many other Cleveland building trades locals, were instrumental in restructuring the power plant into an entertainment complex, with the most recent addition being the Greater Cleveland Aquarium. The decor in the aquarium incorporates exposed brick walls, steel girders, smokestacks and coal tunnels honoring the Power House's industrial past.
Read More