You've made sure your organization reached an important milestone; we want to make sure you enjoy the celebration.
Let BMA Media Group handle all aspects of your event's production while the only thing you have to focus on is celebrating your accomplishment with all your guests.
BMA produces and constructs audience-captivating sights and sounds that have been praised by Union leaders and their attendees at every event we have produced nationwide for over 20 years.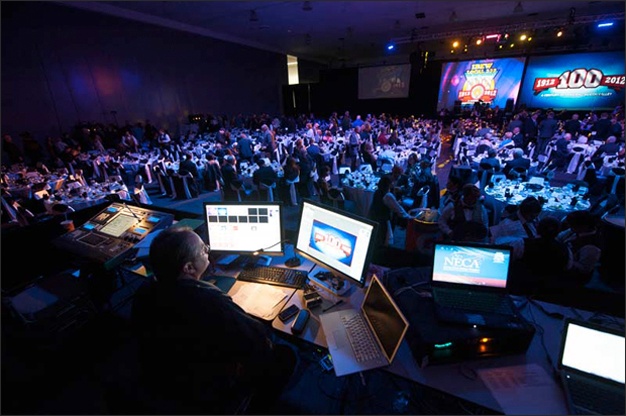 Our event production services include:
Staging Concept and Design
Special Effects
Lighting
Audio System
Video Projection Screens
Scenery, Murals & Backdrops
Set-Up and Dismantle
Union Labor Coordination
LaborTools Upcoming Events
IBEW International President Lonnie Stephenson's Retirement Celebration
IBEW
Washington, DC
Washington Hilton
IBEW Construction & Maintenance Conference
IBEW
Washington, DC
Washington Hilton
IBEW Local 573 Anniversary
IBEW Local 573
Warren, Ohio
John O'Rourke Retirement Celebration
IBEW 9th District