Producing videos that serve a purpose for our Union clients.
LaborTools, powered by BMA Media Group, has a well-earned reputation of producing high-quality videos for our building trades clients.
While some companies will oblige their clients and produce videos, we're not only passionate about producing videos, but we love interacting with our clients! Our LaborTools video crew enjoys getting out of their video production suites and heading off to jobsites to capture images that help tell your story.
While having high-quality footage is critical, there are many more aspects that go into making a successful video, including working with our clients, who are actually more like our partners on these projects. We consider our clients our partners because without their involvement, which includes sharing industry knowledge and helping us get interviews with your experts, we wouldn't be able to grasp the elements of your video. From helping us identify potential jobsites to appointing us to ideal members to interview, our clients involvement, dictates the direction of the project. It is our job to bring all of your ideas together and bring them to life, through a video.
A strong work collaborative creates a dynamic that delivers a product you will be proud of for years to come.
If you need a video to help educate current members, raise awareness about apprenticeship recruitment, some kind of special event or commercials, our experienced production crew can get the job done.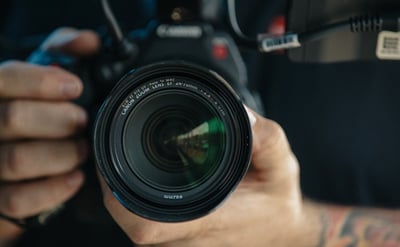 We are proud of the videos we have produced and are excited to be working on a number of videos for different clients.
Currently, BMA Media Group is shooting two documentary-style videos prior to milestone events for two IBEW locals
LaborTools, powered by BMA Media Group is proud to be partnering with IBEW Local 613 in Atlanta, who will be celebrating their 100th anniversary. In addition to producing the anniversary event itself, BMA is also creating a package of videos for the event, highlighted by a documentary video to chronicle the union's history.
Similarly, IBEW 234 is partnering with BMA Media Group to shoot a package of videos, with the centerpiece being a documentary, which will feature interviews, flashbacks of the history and workers on the job. The video trailer for the documentary, along with the other minor videos in their package, will premier at their 50th anniversary.
Another project BMA is proud to be a part of is the Women Build Nations conference, which will take place in Seattle later this month. The conference is for women who are working in the construction industry and our team will be representing two different clients at the event, who each want two completely different video series.
While at the WBN conference, our video crew will conduct interviews with female Sheet Metal Workers who are attending the event from all over country. Footage from the interviews will be used in a video created specifically for the Sheet Metal International Training Institute.
The Insulation Industry International Apprentice and Training Fund (IIIATF) is working with BMA to produce a video on the event featuring female members who annual attend this conference, while discussing their professional growth. Personal stories will be captured in interview form.
These are just some of the video projects our award-winning crew is working on.
If you want to partner with BMA Media Group's award winning video production team or learn more about the services we provide, click here.
---
LaborTools powered by BMA Media Group is used to help strengthen our union client's organizations. From working with unions from the local level to the international, with training funds and labor management partnerships, as well as other labor organizations, BMA has experience with organizations of all sizes. We are here to create and implement unique and customized marketing campaigns for our clients.
At BMA, we offer services in the following categories: union event services (from writing the history of your union to executing the logistics of an event,) video production, website design, union marketing campaigns, print and broadcast advertising, social media management, development of print materials, building trades industry education, labor public relations and crisis management, union merchandise, as well as strategic branding and marketing of union organizations.
BMA Media Group is a Union Building Trades Contractor, signatory with International Brotherhood of Electrical Workers Union Local 673 and International Union of Painters and Allied Trades DC 6 / Sign Display and Allied Trades Local 639. BMA Media Group is also signatory with AFTRA and an affiliate contractor of the Cleveland Chapter of NECA.