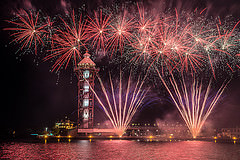 Residents of Erie, Pennsylvania may have thought the Fourth of July came early this year as fireworks lit up the night sky above the Bayfront Marina this past Saturday.
But the nearly 800 guests gathered at the Bayfront Convention Center that evening were well aware of the cause for celebration: the 100th Anniversary of the International Brotherhood of Electrical Workers Local Union 712 (Beaver, PA), an event that LaborTools powered by BMA Media Group planned and produced from start to finish.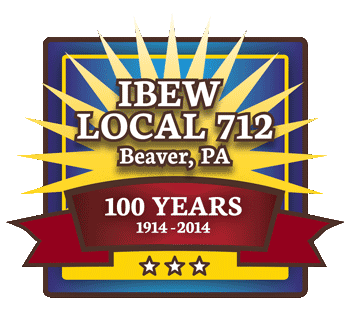 For months before that dazzling pyrotechnic display cemented a night of dinner, dancing, and reflecting on a century of Brotherhood, LaborTools' special events team was administering every phase of the planning process to ensure IBEW Local 712's event would be memorable for its members - including International President Ed Hill - and their families and guests.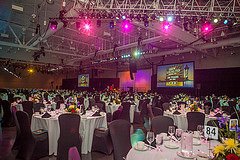 All aspects of the event, from location scouting and invitations to catering, entertainment, décor and live production, were handled by LaborTools, allowing the client to enjoy the time with their guests and dignitaries without having to worry about the logistics of the evening. LaborTools also created a program book free of cost that documented the first 100 years of IBEW Local 712 and was distributed to attendees.
Click here to see more photos of the IBEW Local 712 100th Anniversary.
All that planning proved to be very well-received by the overwhelming success of the Local 712 event. Next up for the LaborTools team are anniversary events for UA Local 50 (Toledo, OH) and IBEW Local 540 (Canton, OH) in Spring 2015 and an event for the IBEW 11th District during the union's International Convention in 2016.
No one in the industry knows more about the time and effort necessary to plan and manage a memorable night for all attendees - LaborTools has been producing union events nationwide for over 20 years! Learn more about our event services here and contact the professionals at LaborTools to produce your union's upcoming anniversary, open house, or any other kind of special event.