BMA Media teams up with the United Association to build a website that provides industry education and encourage the use of UA contractors.
When the United Association of Journeymen and Apprentices of the Plumbing and Pipe Fitting Industry decided they needed to overhaul the website used to promote its residential plumbing services, they contacted LaborTools powered by BMA Media Group to get the job done.
In coordination with the United Association and their Plumbing Department, BMA Media Group evaluated the original Plumbers 911 site and then redesigned it to be a more effective tool. The updates were made while still adhering to the UA's vision to promote plumbing services to residential customers while still allowing each participating Local Union to decide on the budget and how best to market the referral service for its participating contractors.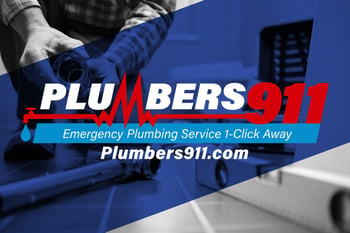 Some of the components implemented in the website redesign included:
Branded logo
Color scheme
Style guide
Site map
New content
New images
Device responsiveness
Improved calls-to-action
Tagging and tracking systems for analytics
Search engine optimization
After the new Plumbers 911 site launched, visitors found content that is more inviting, with clear direction on how best to interact and quickly find what they need. The new site also provides visitors with helpful tips regarding plumbing or renovations work in their homes.
Providing additional support
The Plumbers 911 website is now easier to use and mobile responsive, while promoting the use of UA signatory contractors. To check out the completed version of Plumbers 911, visit the new website.
BMA's work didn't end with the creation of a new website. Currently, BMA is providing Plumbers 911 with on-going marketing support that includes:
Blogs to help improve search optimization
Daily social media posts
Design assistance for Business-to-Consumer advertising
Branded promotional materials design assistance (magnets and contractor bumper stickers)
BMA Media Group has the experience and skills to create quality websites and ongoing marketing initiatives. Contact BMA to get started on your website redesign today!
---
LaborTools powered by BMA Media Group is used to help strengthen our union client's organizations. From working with unions from the local level to the international, with training funds and labor management partnerships, as well as other labor organizations, BMA has experience with organizations of all sizes. We are here to create and implement unique and customized marketing campaigns for our clients.
At BMA, we offer services in the following categories: union event services (from writing the history of your union to executing the logistics of an event,) video production, website design, union marketing campaigns, print and broadcast advertising, social media management, development of print materials, building trades industry education, labor public relations and crisis management, union merchandise, as well as strategic branding and marketing of union organizations.
BMA Media Group is a Union Building Trades Contractor, signatory with International Brotherhood of Electrical Workers Union Local 673 and International Union of Painters and Allied Trades DC 6 / Sign Display and Allied Trades Local 639. BMA Media Group is also signatory with AFTRA and an affiliate contractor of the Cleveland Chapter of NECA.