BMA Media Group dives into at-home office life with our video editor
With the current state of the world, I find myself not going into BMA Media headquarters everyday. Instead, I'm working from home. For some professions this presents considerable logistical problems, but for those of us in digital media, it only creates a slight inconvenience.
With my home editing studio, I am able to continue to work and be productive while safely staying home, watching my kids and staying "sheltered in place" to hopefully help stop the spread of this awful virus in its tracks.
Also, if I do say so myself, the new commute to work is awesome! It's just a few minutes of travel time to get to my computer at 8 a.m. Today I was a few seconds delayed due to a jack-knifed Great Dane, Harold, in the main hallway, but a quick detour got me to work on time.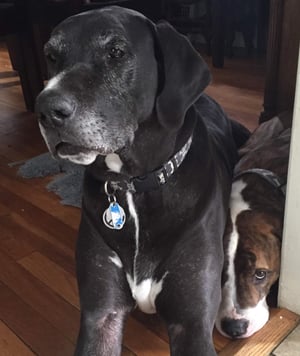 COVID-19 can't stop BMA Media video production from serving unions
The fact that our children are also home from school creates an interesting dynamic, but I am learning that some impromptu "kid breaks" during the day can really help with creativity when you sit back down to do your work.
I truly hope this all ends sooner than later, but I am happy that BMA is taking this seriously and is doing the right thing to help keep everyone safe. I feel fortunate that by working from home, I am able to stay on top of our video production schedule and will be able to slide right back into the groove once we can return to the office. I really hope this clears up before our many upcoming production shoots and events, but obviously I know we have to be smart and do the safest thing for everyone.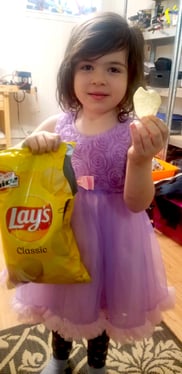 Be Smart! Stay safe!
P.S.: Today my lovely daughter, Bea, brought me a snack, even though it was only 9 a.m., and I really had no need for potato chips.
Through the recommended "shelter in place" social distancing, our BMA Media Group team is still working together, on all projects and with all of our current clients.
---
LaborTools powered by BMA Media Group is used to help strengthen our union client's organizations. From working with unions from the local level to the international, with training funds and labor management partnerships, as well as other labor organizations, BMA has experience with organizations of all sizes. We are here to create and implement unique and customized marketing campaigns for our clients.
At BMA, we offer services in the following categories: union event services (from writing the history of your union to executing the logistics of an event,) video production, website design, union marketing campaigns, print and broadcast advertising, social media management, development of print materials, building trades industry education, labor public relations and crisis management, union merchandise, as well as strategic branding and marketing of union organizations.
BMA Media Group is a Union Building Trades Contractor, signatory with International Brotherhood of Electrical Workers Union Local 673 and International Union of Painters and Allied Trades DC 6 / Sign Display and Allied Trades Local 639. BMA Media Group is also signatory with AFTRA and an affiliate contractor of the Cleveland Chapter of NECA.