Local union leaders praise BMA for producing fantastic event.
BMA Media Group transformed the home of the champion Baltimore Ravens – M&T Bank Stadium in downtown Baltimore – into a gala celebration location as it planned and produced a completely turn-key event for the 50th Anniversary of the International Brotherhood of Electrical Workers (IBEW) Local 24 of Baltimore on March 24, 2012.
LaborTools produced a video that documents the history of the local with well-researched commentary and imagery showing the local's impact on its city and industry over the past century. Along with a LaborTools-created program book, the video was distributed to all event attendees.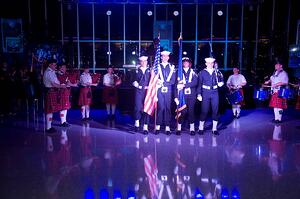 More than 700 attendees were treated to a host of entertainment, video and food, as well as presentations from Mayor Stephanie Rawlings-Blake, Senator Ben Cardin, other area legislators and IBEW International President, Edwin D. Hill.
LaborTools handled all aspects of the event, from announcements to invitations and advertising to printing as well as catering, entertainment, décor and live production.
Local 24 leaders hailed the event as an unequaled success. Local 24 Business Manager Roger Lash said, "Thanks to BMA Media, our anniversary event was fantastic and beyond memorable. On a scale of 1 to 10, it was a 15. BMA really hit it out of the park!"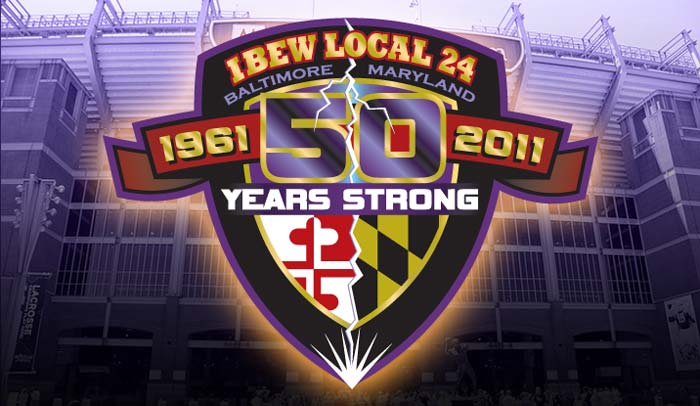 Next up in the Fall of 2012, LaborTools is producing the 100th anniversary events of IBEW 332 in San Jose and IBEW Local 146 in Decatur.
Click Here to see some photos from the event.
If your Local has an event coming up, we have years of experience in order to make your landmark event a success. Click here to receive more information.
---
LaborTools powered by BMA Media Group is used to help strengthen our union client's organizations. From working with unions from the local level to the international, with training funds and labor management partnerships, as well as other labor organizations, BMA has experience with organizations of all sizes. We are here to create and implement unique and customized marketing campaigns for our clients.
At BMA, we offer services in the following categories: union event services (from writing the history of your union to executing the logistics of an event,) video production, website design, union marketing campaigns, print and broadcast advertising, social media management, development of print materials, building trades industry education, labor public relations and crisis management, union merchandise, as well as strategic branding and marketing of union organizations.
BMA Media Group is a Union Building Trades Contractor, signatory with International Brotherhood of Electrical Workers Union Local 673 and International Union of Painters and Allied Trades DC 6 / Sign Display and Allied Trades Local 639. BMA Media Group is also signatory with AFTRA and an affiliate contractor of the Cleveland Chapter of NECA.