Producing videos for Unions to use as a recruitment tool.
LaborTools powered by BMA Media Group successfully completed a :30 video for the United Association Pipe Welders campaign.
As part of the project, BMA produced an initial five-minute video for YouTube and the Pipe Welder's website. Our video production staff then produced an additional :30 second commercial to advertise this recruitment campaign on YouTube.
These exceptional videos were made possible with the help of our partners at the UA, who got our video crew onsite at the UA Local 597 Midwest Training Center. While at the training center, the BMA Media Group staff conducted multiple interviews and shot a variety of footage, which included individuals welding pipe.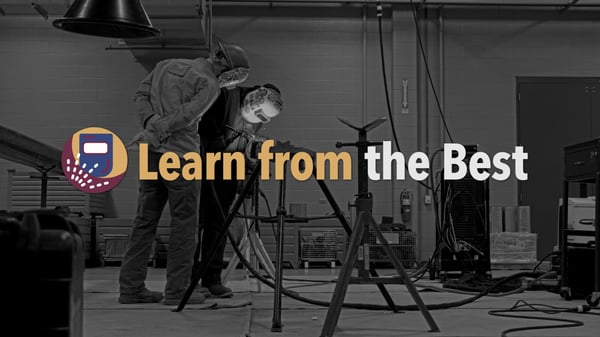 Creating useful videos for Unions
Our BMA video production staff is experienced in shooting video on construction projects and in training centers. They understand the work being performed by tradesmen and tradeswomen and take great pride in capturing footage that has just the right look to create an impactful, yet artistically shot product to represent our client, while showing real life people working hard on the jobsite.
BMA was involved in all aspects of the Pipe Welders video, from pre-production and shooting to post-production work in order to complete this project. Some elements that guide our video process includes storyboarding, video organization structure, script writing, the creation of graphics and text and implementing a slow motion video effect.
More than just a Union video
Once the video was approved by the UA, the BMA team still had work do. As part of a digital advertising campaign, BMA uploaded the videos to YouTube and added them the to the website, helping driving traffic to the site and increasing enrollment to the UA Pipe Welders organizing campaign.
Thanks to the relationship built with the UA, our video team was able to push their creative limits and exceeded expectations.
If you are in need of video creation for recruitment, industry education, advertising, organization promotion or any other needs, contact us today!
---
LaborTools powered by BMA Media Group is used to help strengthen our union client's organizations. From working with unions from the local level to the international, with training funds and labor management partnerships, as well as other labor organizations, BMA has experience with organizations of all sizes. We are here to create and implement unique and customized marketing campaigns for our clients.
At BMA, we offer services in the following categories: union event services (from writing the history of your union to executing the logistics of an event,) video production, website design, union marketing campaigns, print and broadcast advertising, social media management, development of print materials, building trades industry education, labor public relations and crisis management, union merchandise, as well as strategic branding and marketing of union organizations.
BMA Media Group is a Union Building Trades Contractor, signatory with International Brotherhood of Electrical Workers Union Local 673 and International Union of Painters and Allied Trades DC 6 / Sign Display and Allied Trades Local 639. BMA Media Group is also signatory with AFTRA and an affiliate contractor of the Cleveland Chapter of NECA.