LaborTools, powered by BMA Media Group, had the privilege of filming the Honor Flight Program as IBEW Local 104 sponsored a flight. IBEW Local 104 is based in New England.
Honor Flight Network is a non-profit organization created solely to honor America's veterans for all their sacrifices.
The mission of the Honor Flight program is to transport America's Veterans to Washington, DC to visit those memorials dedicated to honor the service and sacrifices of themselves and their friends.
Our film crew captured this philanthropic act at various locations: Rhode Island fire department and airport, in the airplane, Washington DC airport, World War II National Memorial and Korean War National Memorial, Arlington National Cemetery, and a hotel.
LaborTools worked with IBEW Local 104 to film the entire day and produce a video. The video is intended to work as an online asset for the Local to display both their involvement in the community and their gratitude to the men and women that serve our country.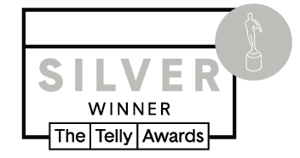 Following production and disbursement of the IBEW Local 104 Honor Flight, it was nominated and won a Silver Telly Award.
To work with BMA Media Group's award winning video production team or learn more about the services we provide, click here.