BMA will build website and produce videos for Local Construction Union
United Association (UA) Local 669 Sprinkler Fitter Joint Apprentice Training Committee (JATC) is dedicated to the education and training of its members.
As part of this dedication, Sprinkler Fitters Local 669 signed a contract with LaborTools through BMA Media Group to begin a multifaceted recruitment campaign. The objective of this campaign is to identify individuals who may be interested and provide them with information to become familiar with the trade and how the training programs work. This campaign will include the design and build of an interactive website complete with blog and social media integration, as well as the production of multiple videos designed to attract the quality apprentices that Local 669 needs to stay strong and grow their market share.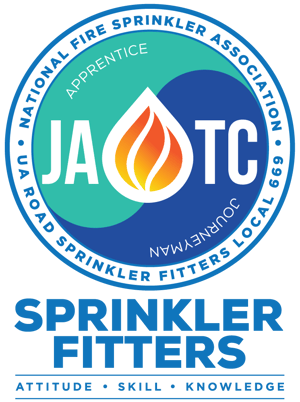 With at least four videos scheduled, the JATC recruitment campaign is projected to be completed in the latter part of 2016. The videos will target a 16 to 24-year-old audience.
The first apprenticeship recruitment video will be a fast paced, day in the life format. The video will follow a few apprentices from the beginning of their day to job sites and evening classes. The goal of the video is to not only attract qualified apprentices but also to decrease apprenticeship wash out rate by preventing the wrong candidates from applying.
The second video will target career influencers (parents, teachers, guidance counselors), and will inform them of the existence, importance and opportunity available in the construction industry, particularly as a sprinkler fitter with UA Local 669.
The other two videos will focus on increasing apprenticeship recruitment in the military context, as well as discussing the importance of increasing the presence of women and minorities in UA Local 669.
The Local 669 Sprinkler Fitter JATC Board consists of a group of various contractors and Local 669 representatives that work to promote the construction training needs of the fire safety industry across the United States. The group also promotes the value of a career as a Sprinkler Fitter, through a union apprenticeship program to high schools, vocational facilities and other career assistance programs. Since 1915, Local 669 union members have worked safely, proudly, and reliably to assure contractors and end-users that the fire protection system will operate correctly every time.
LaborTools looks forward to beginning this project in earnest in the coming weeks.
More about Sprinkler Fitters 669: http://www.sprinklerfitters669.org/
More about the United Association of Plumbers, Fitters, Welders, and Service Techs: http://www.ua.org/
If your Local wants to learn more about the services provided at BMA Media Group, reach out to us today!
---
LaborTools powered by BMA Media Group is used to help strengthen our union client's organizations. From working with unions from the local level to the international, with training funds and labor management partnerships, as well as other labor organizations, BMA has experience with organizations of all sizes. We are here to create and implement unique and customized marketing campaigns for our clients.
At BMA, we offer services in the following categories: union event services (from writing the history of your union to executing the logistics of an event,) video production, website design, union marketing campaigns, print and broadcast advertising, social media management, development of print materials, building trades industry education, labor public relations and crisis management, union merchandise, as well as strategic branding and marketing of union organizations.
BMA Media Group is a Union Building Trades Contractor, signatory with International Brotherhood of Electrical Workers Union Local 673 and International Union of Painters and Allied Trades DC 6 / Sign Display and Allied Trades Local 639. BMA Media Group is also signatory with AFTRA and an affiliate contractor of the Cleveland Chapter of NECA.