Website Tracks Information on Apprentice Recruitment and Organizing Campaigns
A new website for the IBEW Local 5 JATC has provided the union training center with important information they would have otherwise never received from their old, outdated and non-mobile friendly website.
When the Pittsburgh Electrical JATC decided it was time to upgrade their online presence, they partnered with LaborTools, powered by BMA Media Group, to create a new, mobile responsive website.
Before working on the website, the union training center contracted with BMA Media to create a digital advertising campaign to help recruit veterans and transitioning military members to join the IBEW.
Unfortunately, their old website was not capable of basic functions common in most of today's current sites. The new website, http://ibewlocal5jatc.com/, can now handle landing page form submissions and store data -- two critical components for a successful digital campaign.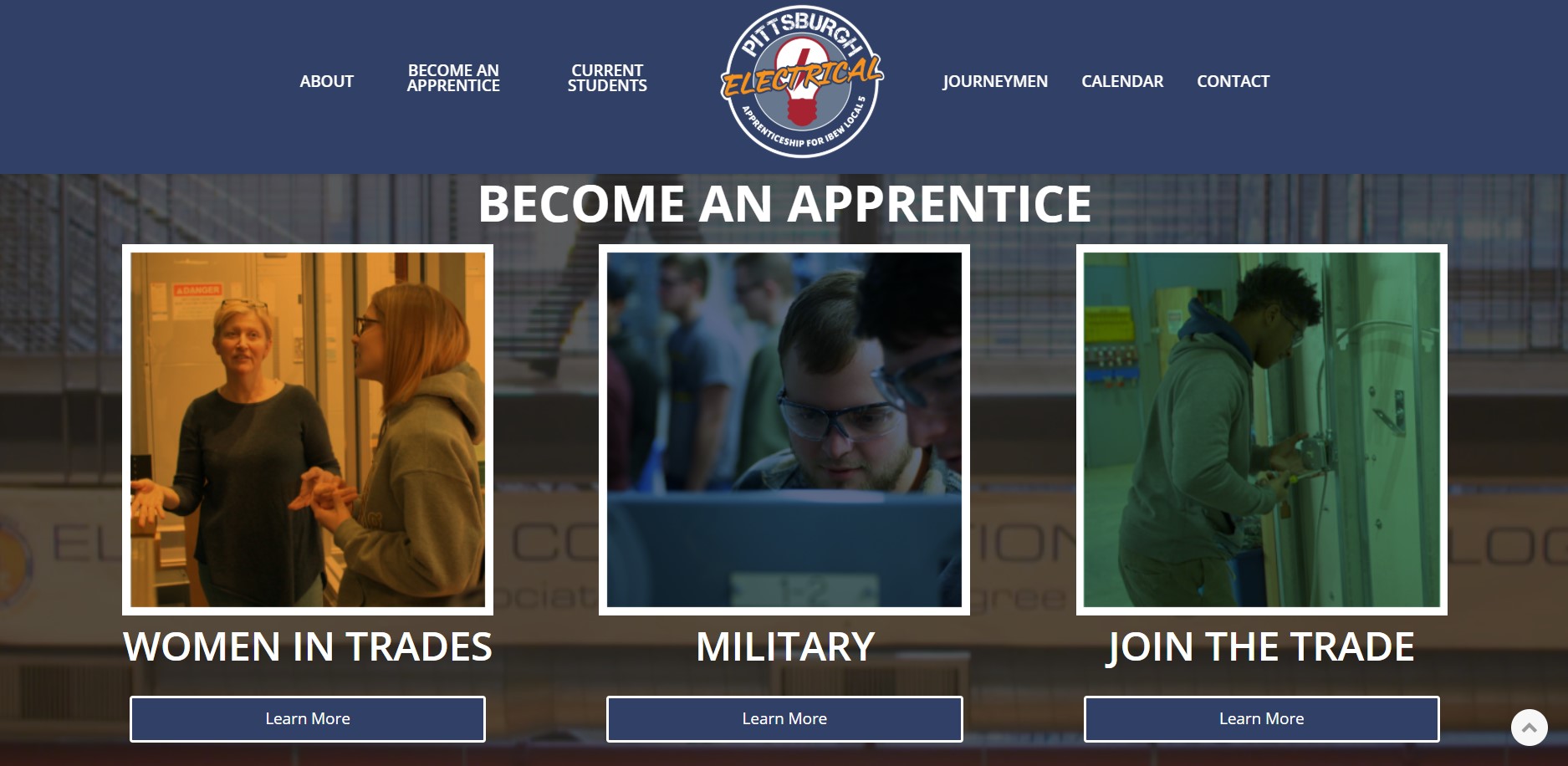 Now when the JATC conducts a similar recruitment campaign later this year, the new website will easily store the information submitted by potential recruits. Additional information can be sent to the interested recruits, including reminders about important dates in the application process.
Additionally, the website contains updated content about the state-of-the-art training facility, the apprenticeship application process, course descriptions, how apprentices can earn an associates degree while completing their apprenticeship, journeymen upgrade training opportunities and a calendar.
One of the other major differences between this site and their old site is the new site is optimized for mobile usage - meaning it looks good and functions on cell phones and tablets.
Many members of the building trades and potential apprentice candidates access the internet through their mobile device. A properly mobile optimized site not only looks good, but allows the user to easily navigate through the website and find the information they seek.
If your organization is interested in having a website built or updated, contact the LaborTools team.
---
LaborTools powered by BMA Media Group is used to help strengthen our union client's organizations. From working with unions from the local level to the international, with training funds and labor management partnerships, as well as other labor organizations, BMA has experience with organizations of all sizes. We are here to create and implement unique and customized marketing campaigns for our clients.
At BMA, we offer services in the following categories: union event services (from writing the history of your union to executing the logistics of an event,) video production, website design, union marketing campaigns, print and broadcast advertising, social media management, development of print materials, building trades industry education, labor public relations and crisis management, union merchandise, as well as strategic branding and marketing of union organizations.
BMA Media Group is a Union Building Trades Contractor, signatory with International Brotherhood of Electrical Workers Union Local 673 and International Union of Painters and Allied Trades DC 6 / Sign Display and Allied Trades Local 639. BMA Media Group is also signatory with AFTRA and an affiliate contractor of the Cleveland Chapter of NECA.