On the first day of March 1916, eleven men banded together and formed the International Brotherhood of Electrical Workers Local 129 in Elyria, Ohio.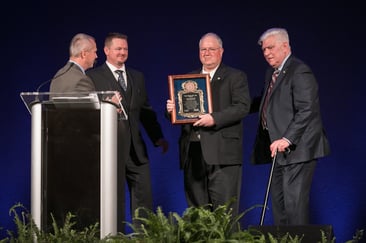 One hundred years later, as the union looked to celebrate an impressive anniversary milestone, Local 129 members knew they could trust LaborTools to plan a one-of-a-kind event that would delight the membership and honor the legacy of the great union.

On November 19, 2016, members of IBEW Local 129 flooded the Sawmill Creek Resort in Huron to celebrate 100 years of excellence in the electrical field. In total over 300 people, including members, retirees, contractors and honored guests attended the event.
BMA's Special Events Team handled all aspects of the event, from initial conception to event management. These responsibilities included: branding (event logo), event timeline, event production, site surveys, logistics, hotel accommodations, invitations, RSVP tracking, set-up and dismantle, floor plan design, seating charts, venue security, media relations, commemorative gift design and distribution, speech writing and much more.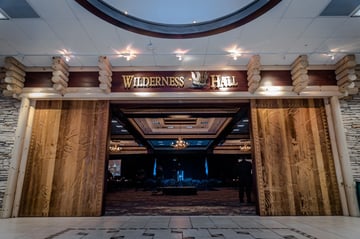 LaborTools, through BMA, also produced a special Commemorative Program Book, complete with the full history of the local. The book included distributing a sponsorship rate card, selling advertisements, researching and writing the 100-Year History and printing the program.
For over 25 years, BMA has produced unique, memorable events based on the client's vision and budget. Let BMA help you plan an event to remember by clicking here.