Local trade union partners with BMA to create video displaying diversion on jobsites
A new video highlights the ongoing efforts of the Cleveland Building and Construction Trades Council to create a diversified construction workforce.
Through community outreach, the region's Building Trades have worked to recruit a diverse workforce that reflects the racial, ethnic and gender make-up of the people of Cleveland and their suburbs.
"Diversity and inclusion is a primary objective of the Cleveland Building Trades Council," said Dave Wondolowski, Executive Secretary of the Cleveland Building and Construction Trades Council. "It is very important to reflect the demographics of the area we work."
According to construction workers interviewed in the video, the number of minorities and women has increased on jobsites throughout the region.
Through partnerships with a number of community organizations and more emphasis on community outreach, more minorities are taking advantage of opportunities like pre-apprenticeship programs, including one at Cuyahoga Community College.
Upon graduating from these programs, individuals can apply for apprenticeship programs with the trade they want to join.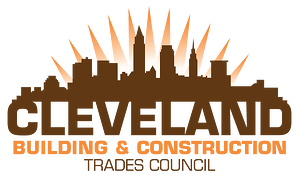 Building Trades apprentices earn while they learn. They make living wages as they receive on-the-job training and are also eligible for health and retirement benefits. Apprentices undergo classroom training, where they receive trade specific education.
Upon completing the apprenticeship program, apprentices become journeymen and are on the path to a middle-class lifestyle. Tradesmen and tradeswomen who show up to work each day, work hard, and are not afraid to work long hours can be very successful.
As more minorities are finding success in the trades, they are also spreading the word about the career options within Cleveland's construction trades.
---
LaborTools powered by BMA Media Group is used to help strengthen our union client's organizations. From working with unions from the local level to the international, with training funds and labor management partnerships, as well as other labor organizations, BMA has experience with organizations of all sizes. We are here to create and implement unique and customized marketing campaigns for our clients.
At BMA, we offer services in the following categories: union event services (from writing the history of your union to executing the logistics of an event,) video production, website design, union marketing campaigns, print and broadcast advertising, social media management, development of print materials, building trades industry education, labor public relations and crisis management, union merchandise, as well as strategic branding and marketing of union organizations.
BMA Media Group is a Union Building Trades Contractor, signatory with International Brotherhood of Electrical Workers Union Local 673 and International Union of Painters and Allied Trades DC 6 / Sign Display and Allied Trades Local 639. BMA Media Group is also signatory with AFTRA and an affiliate contractor of the Cleveland Chapter of NECA.